Who we are
More than a dozen partner companies, a single philosophy. Hutira means doing things honestly and conscientiously, whether it is the gas industry, water industry or industrial fields. Quality know-how, a professional approach and the top quality of our products ranks us among the professionals who turn ideas into reality.
Respect for nature. The motto that tells our story. We humbly accept the gifts that nature provides us, and in return we try to take care of it as best we can. From a professional point of view, we monitor and develop new ecological trends, such as the treatment of poor-quality drinking water or the processing of waste materials into bioCNG. From the social point of view, we actively support projects that protect the environment in which we live.
Just as we care about the environment, we also care about the fields in which we operate. We are active members of professional organizations, we participate in the creation of technical standards, we cooperate with schools in the education of new professionals and we also organize professional training in our accredited training centre.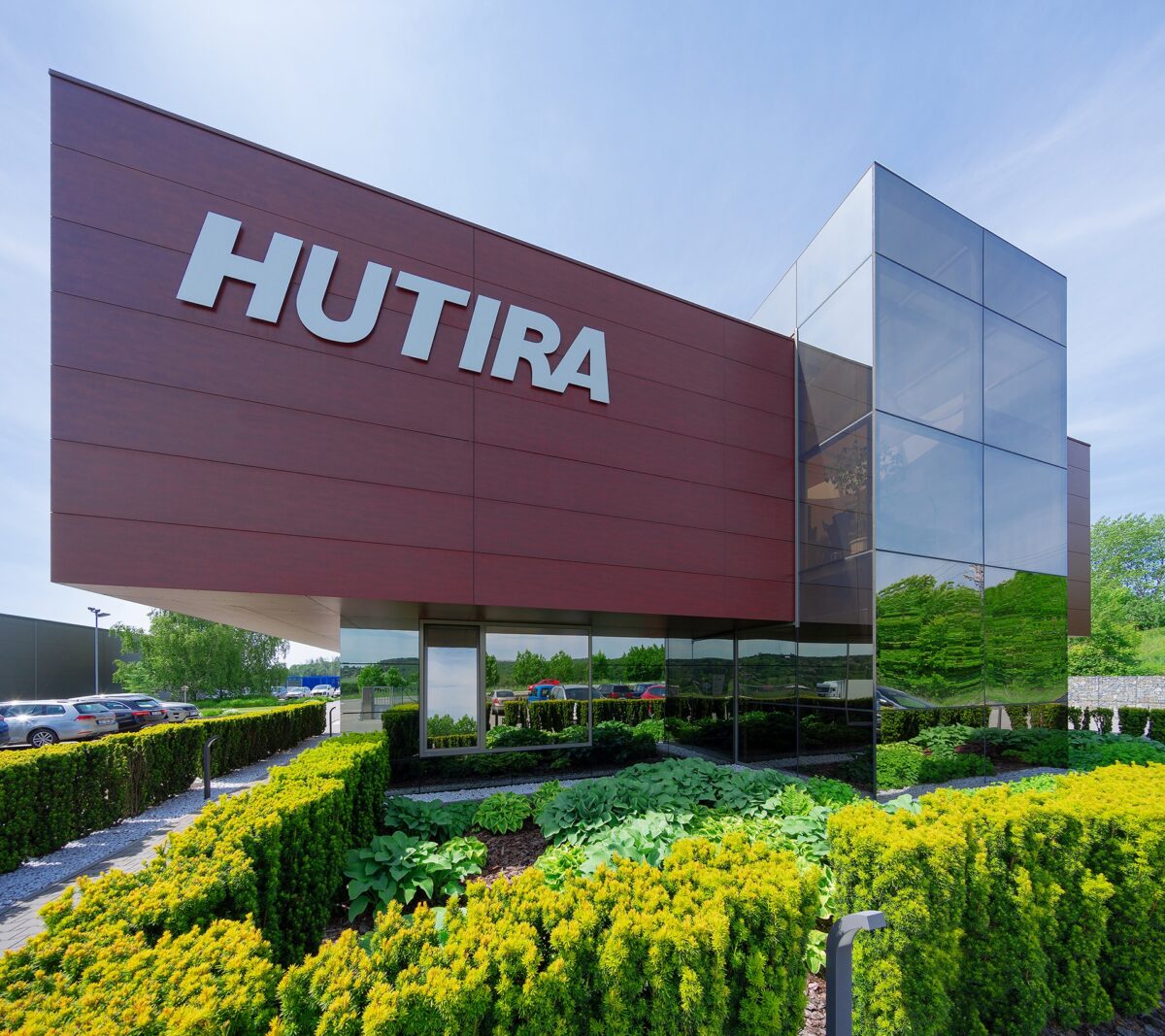 Tradition
HUTIRA has been providing top services since 1990. We are proud that after 30 years on the market, we are regarded as a traditional and reliable supplier in all fields where we operate. We rely on the rich experience, strong background and innovative approach of our management. We then project all this into relationships with our clients, no matter the field or contract.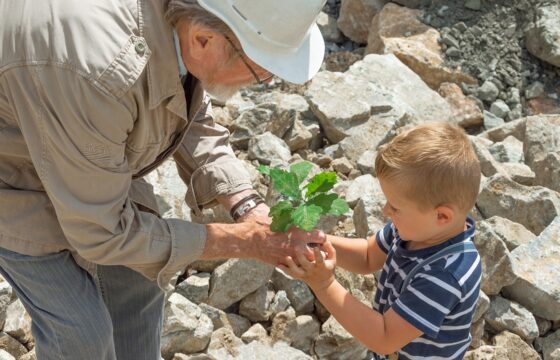 We are a family company
What was started by a father and son has grown into a whole family of companies. In each of them, we ensure there is a friendly atmosphere, forged not only by lasting successes and progress in innovation, but also by satisfied people. Each of our employees becomes an integral part of the Hutira family, which today consists of more than 150 members.
We don't stay in one place
We want to develop and grow. We are building a brand that will be here with you and for you for the next 30, 50, and 100 years.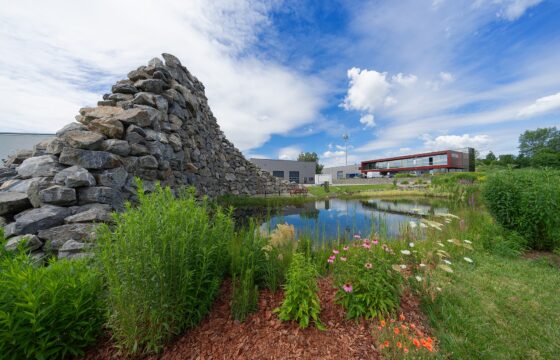 Our legacy
Sometimes we are stubborn because we believe that the direction we want to go is the right one. But that is why we have something to look back on.
Quality
The quality of the products and services we supply has always been our priority. The fact that we have been fulfilling it for decades is evidenced by a number of professional certificates and awards available to companies associated under the HUTIRA brand, and above all by the number of satisfied clients.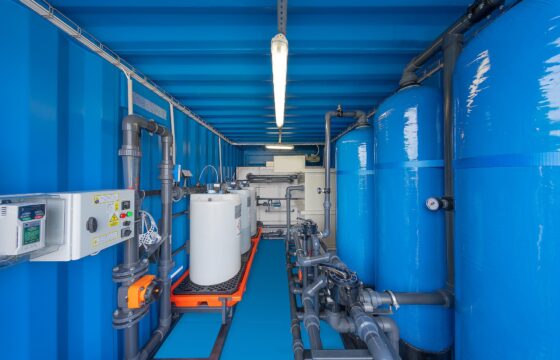 High quality products and services
Our services and products have a common denominator – first-class quality and the guarantee that we are really serious about what we do. Regardless of the field.
Awards
We have won a number of awards in our 30 years on the market that have made us happy and that we can be proud of.
Certificates
Because we value quality and want to be its guarantor, we have a number of certificates that prove that we are serious about our work.
Professionalism and innovation
We make sure that our employees are as competent as possible. If you contact any HUTIRA company for cooperation, qualified professionals and serious communication await you – from inquiry to handing over the order and subsequent service. We monitor and evaluate industry trends and, thanks to us, you can be sure that you will always be one step ahead.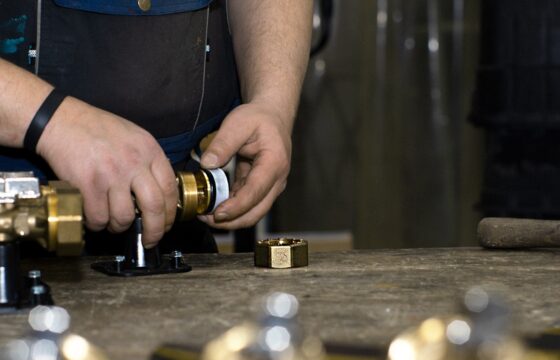 Honest work
Agreed upon commitments is our number one priority. Therefore, you will not only find honest work that meets the strictest standards of our corporate ethics on paper. You will see it in everything we do.
We are not afraid of new things.
We believe in progress. Since the very beginning of the brand, we have been looking for new opportunities and solutions that will develop not only us, but the entire field. We are proud to be synonymous with innovation in our field.
Respect for nature
Mother Nature provides us all with wonderful gifts. At our company, we accept them with gratitude and humility, and we are constantly looking for opportunities to contribute to the improvement of the environment with our responsible approach. All of us can start to follow this principle. All that is required is the desire to do so. We at HUTIRA have this desire, so we actively participate in projects that help. See for yourself!
We believe in sustainable development
Respecting the environment in which we live is the key to the future. That is why we strive for sustainable solutions, respect the company's environmental behaviour and reduce the negative effects on the environment and the carbon footprint.
Go green campaign
As part of the activities of the Brno Regional Chamber of Commerce, we initiated the creation of a campaign called Go green! Its aim is to support and present the environmental activities of RHK Brno member companies and to motivate other companies to do "green" activities.
Social Responsibility
For us, social responsibility is not just an empty phrase. We want our surroundings to benefit from our success. That is why we support interesting projects in the field of nature protection, health, sports and culture. We also highly appreciate the work of all our employees, because thanks to them the HUTIRA brand is celebrating 30 years in business.
Faces of the Hutira brand
Behind every success are our employees, the people of various professions, whose work for the HUTIRA brand we value.
Good relationships
We care about good team relationships- HUTIRA is not just about work, but also about friendship. We are constantly working to make us work better together.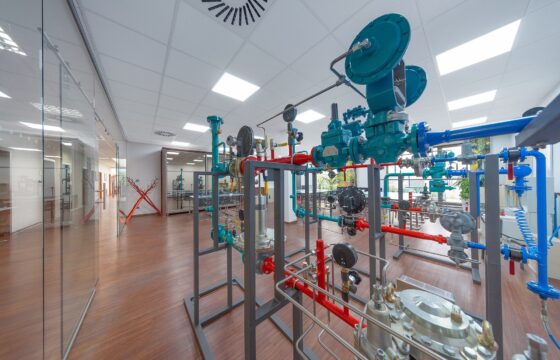 Personal development
In order for HUTIRA to develop, the people in it must also develop. We are happy to help them in that as well. Whether it is professional training or language courses, we can support and appreciate the interest in new knowledge.
Healthy employees
From the support of sports through healthy sitting posture to above-standard medical examinations. The health of our people is a real priority for us.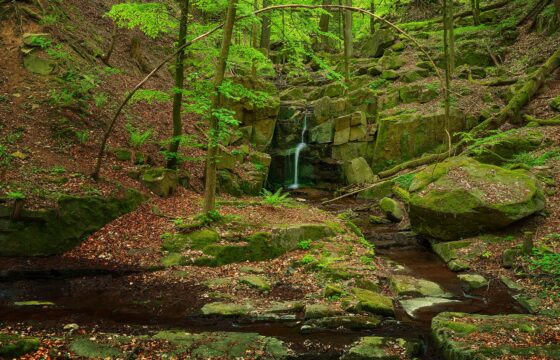 We support and help
Those who do well have a duty to help. Therefore, HUTIRA annually supports an average of 40 projects and foundations.
Responsibility
With a responsible approach, we focus not only on the current generation but also future one. Environmental protection and careful management of natural resources is an approach on which we place maximum emphasis in all areas of our business.
Membership in organizations
We are proud members of a number of renowned organizations, both professional and business. What is it about? See for yourself.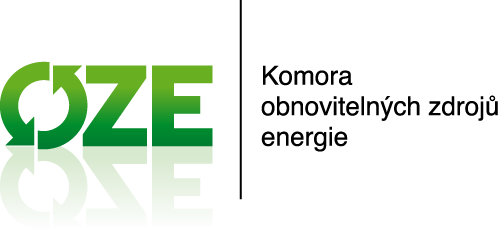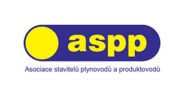 A brief history
Today, HUTIRA is not only a company – it's a story. A story of generations and loyal employees, many of whom have been with us for decades. Our values, which include fair play, responsibility and reliability, have enabled us to reach many important milestones:
1990–2000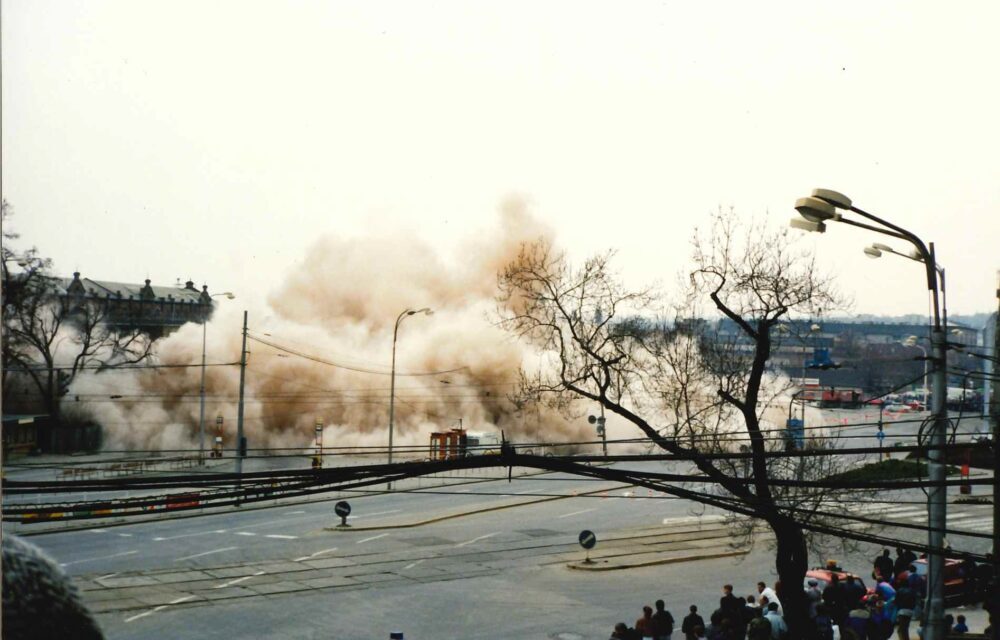 During the first decade, the HUTIRA brand grew from a small private company to a thriving company with a divisional structure, which at the time already employed almost 80 employees.
The foundation stone of the HUTIRA brand was laid by Ivo Hutira Sr. at the quarry in Omice, where the original plant was established, focusing on the quarry mining activities. Subsequently, in the 1990s, after the Velvet Revolution, demand for construction grew, as did its own construction production, and the company quickly adapted to fill this gap in the field of construction and line construction. In addition to its own mining activities, it also dug wells and, as part of its mining authorisations, carried out several demolition orders with the help of blasting technology, "blowing up" buildings and structures. One of the last buildings to be "blown up" in the city of Brno was a building on the corner of Úzká and Nové sady, and the demolition was carried out by HUTIRA.
The company achieved significant expansion and specialisation in implementing gas facilities, reconstruction and construction of gas boilers, as the across-the-board gasification of municipalities and cities in this decade experienced a significant boom. As a result, the company soon became active in the gas industry. With growing demand for new technologies, the cornerstones were laid for collaboration with foreign partners CICH CHAPPEÉ (cast iron gas boilers) and FRANCEL (regulating gas technology).
A foreign branch is established in Slovakia.
2001–2010
In 2000, the individual divisions of the private company Ivo Hutira were separated into separate legal entities, thus creating three key companies bearing the HUTIRA brand in their names. Thus, HUTIRA PSV IVANČICE continued to focus on the construction and reconstruction of line gas pipelines and became a major gas supplier. HUTIRA – BRNO strengthened its position in the field of gas technology controls and launched one novelty after another: underground control stations, farm stations and a mobile suction dredger, and also started to focus on water supply, with compact water meter shafts. The FRANCEL brand, together with Italian manufacturer TARTARINI, joins the international company EMERSON and HUTIRA becomes an integral part and a leader in control technology in the Czech Republic and Slovakia.
HUTIRA – BRNO successfully implements a quality system with ISO certification, and begins preparations for the construction of a new headquarters.
At the same time, we are carrying out significant contracts not only in the Czech Republic and Slovakia, but also in faraway Pakistan in Asia.
HUTIRA – OMICE continues to focus on its original activities – gravel mining and purchasing construction waste, and fulfils contracts in the field of building foundations. In part of the quarry, it carries out the construction of a photovoltaic power plant, develops production and machinery, and becomes a certified supplier of gravel for railway purposes.
2011–2020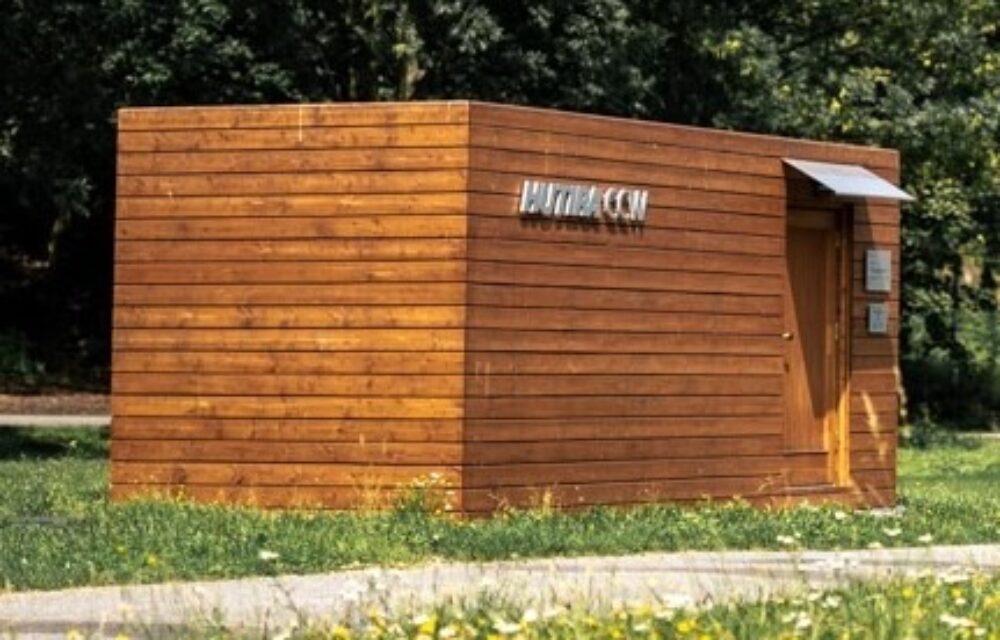 Even in its third decade of operations, the HUTIRA brand has not been resting on its laurels. We have successfully completed the construction of a new headquarters and warehouse, to which we moved both production and administration. Two more foreign branches were added to the HUTIRA family, this time in Serbia and Ukraine, and we fulfilled several foreign deliveries including the completion of our first African contract in Ghana.
New HUTIRA companies are being established – VISION and HUTIRA green gas – we continue to support new and environmental projects, and we are launching new water treatment technologies under the HUTIRA CCW brand. In the quarry, we are changing the ownership structure and fulfilling ever larger orders with a new efficient machinery fleet. The same is true in HUTIRA PSV IVANČICE.
In connection with the urgent need to protect the environment, we are increasingly focusing on protecting and supporting it, entrepreneurship with an environmental aspect, recognising the importance of using a circular economy, renewable resources and the motto "with respect for nature, proceed with humility", our own responsibility and a personal approach from every employee, we're strengthening HUTIRA's tradition and good name.